| | |
| --- | --- |
| Making resizing easy. | |
Quick Resizer makes resizing images fast and easy.
PNG and JPEG files are supported, and the resized images will be optimized for use on the web. Simply drag your image files on the app, set the size and constraint for the resizing, and hit enter! Buy Quick Resizer on the Mac App Store for $0.99.
Features
Simplest way on the Mac to quickly resize one or a hundred images. (Batch resizing supported).
Supports JPEG and PNG files.
Select a pixel value and an axis to scale, and Quick Resizer will do the rest!
Keyboard shortcuts available for every part of the process.
Optimized image scaling algorithm to make sure resized images are high quality.
Screenshots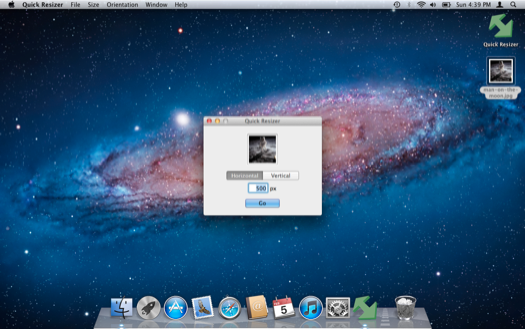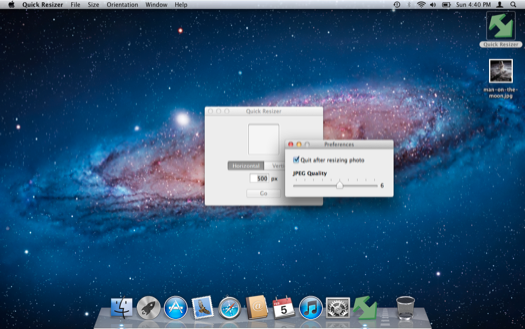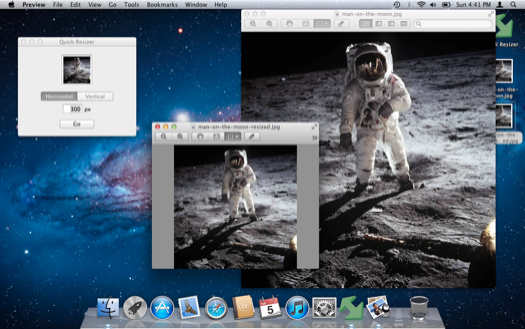 More Details
In Quick Resizer's preferences, you can set Quick Resizer to quit automatically after processing images, you can change the JPEG compression quality, and you can tell the app whether to sharpen images when downsizing. For more help, select "Quick Resizer Help" from the app's help menu.
Support
Please view the Quick Resizer Support page or send questions to our support email address (support@midwesternmac.com).